Data Flares
Privacy through confusion
an open source software solution for simulated consumer behavior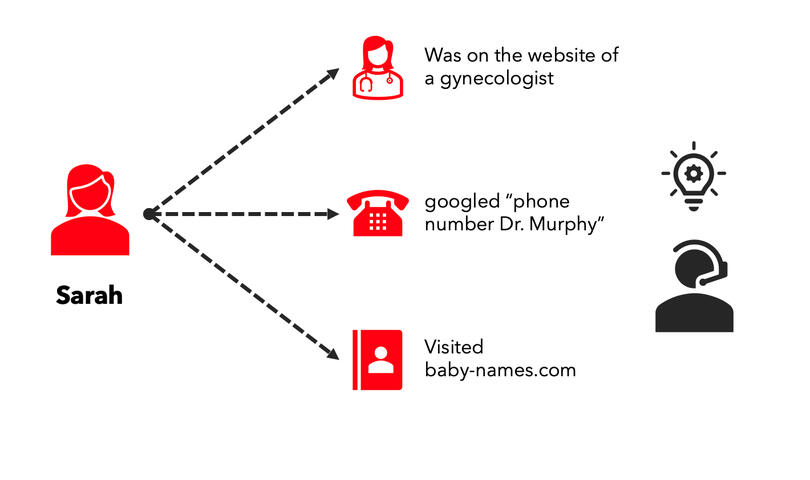 Data Flares is all about data privacy and especially tracking on the web. While most of the common approaches try to disable tracking, we thought:

What if we just flood the "enemies" with additional data?
Not preventing the flow of data, but making it unusable.

We want to develop a software solution for simulated consumer behavior to deflect behavioral analysis and its outcome (e.g. personalized ads).

Right now we are at the verge to launch an open source project and bring the internets coding power behind the cause. If you can imagine yourself contributing - stay tuned as more information will follow soon!


For anything in the meantime...

Contact us: [email protected]
---
How it works
You search for a new basketball online, at the same time the code looks for a shirt, a guitar and a bottle of wine. Of course this is oversimplified, but in a similar way, we want to make behavior analysis and targeted marketing impossible.
Who we are
Dan

22y Master Student @ SAP in business administration & economics, volunteer paramedic

Phil

23y B.Sc. Business Administration from the University of Mannheim, keen on international business and business research
GROW 2020/2021
We made it to the finals!
GROW is the student founding contest by PionierGarage of KIT. We are among the last 10 teams!
Watch our 90 sec. pitch from the virtual midterm event above!

Next Event - Finals:
Is data privacy a relevant problem?
48% of users expect data abuse - 30% have already been victims.
87 million Facebook profiles were analyzed at Cambridge Analytica scandal in 2018.
230 million people exposed at Marketing firm Exactis in 2018.
Short answer: yes, it is.
So why not just disable tracking in the settings?
Well you can - but first, some websites become unaccesable
and second - how are you sure you are not tracked anyway?
Do you trust the internet companies enough with that?
But if they track me anyway - wouldn't that be illegal?
Yes, it would. But since when do criminals care about the law?
How about minimizing tracking?
This is the common approach. But blocking tracking is difficult.
The software that blocks is always in competition with the one that tracks.
So flooding with additional data is better?
We think so! By this, we don't care how good they track or analyse.
We simply give them an impossible data base to work with.
This way, they might come to conclusions about you, but they will be wrong.
Why should I trust you in this?
You shouldn't!
We encourage you to educate yourself on the topic and come back if you want to.
We will be here!